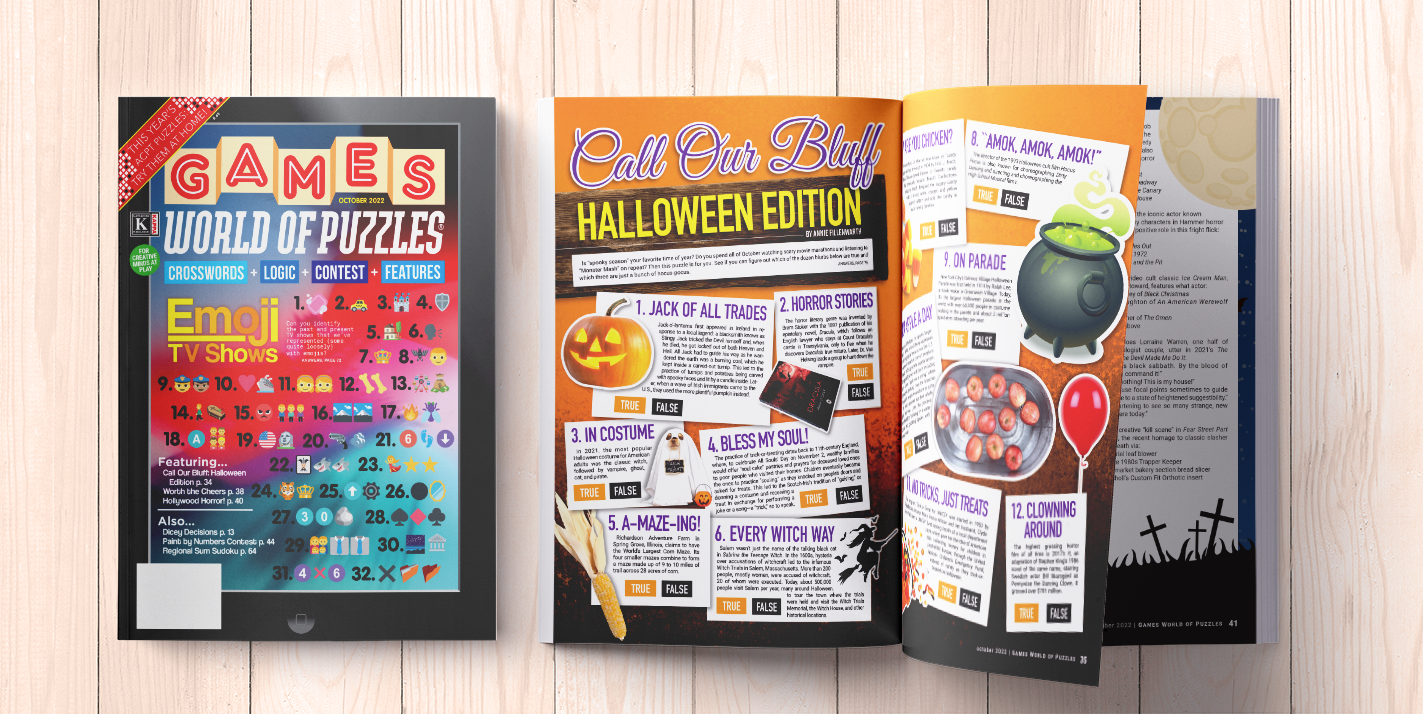 Available September 6, 2022
Click "Read More" to order your print or digital copy
IN THIS ISSUE
Call Our Bluff: Halloween Edition

Which of these Hallows' Eve-related blurbs are true, and which are hocus-pocus?

Movie Title Search

Find the 20 film titles represented in this illustrated scene
...and More!!!!
Many GAMES WORLD OF PUZZLES subscribers have been contacting us regarding a delay in delivery […]
Read more
You probably know that Stephen Sondheim, the acclaimed Broadway composer and lyricist, passed away on […]
Read more
---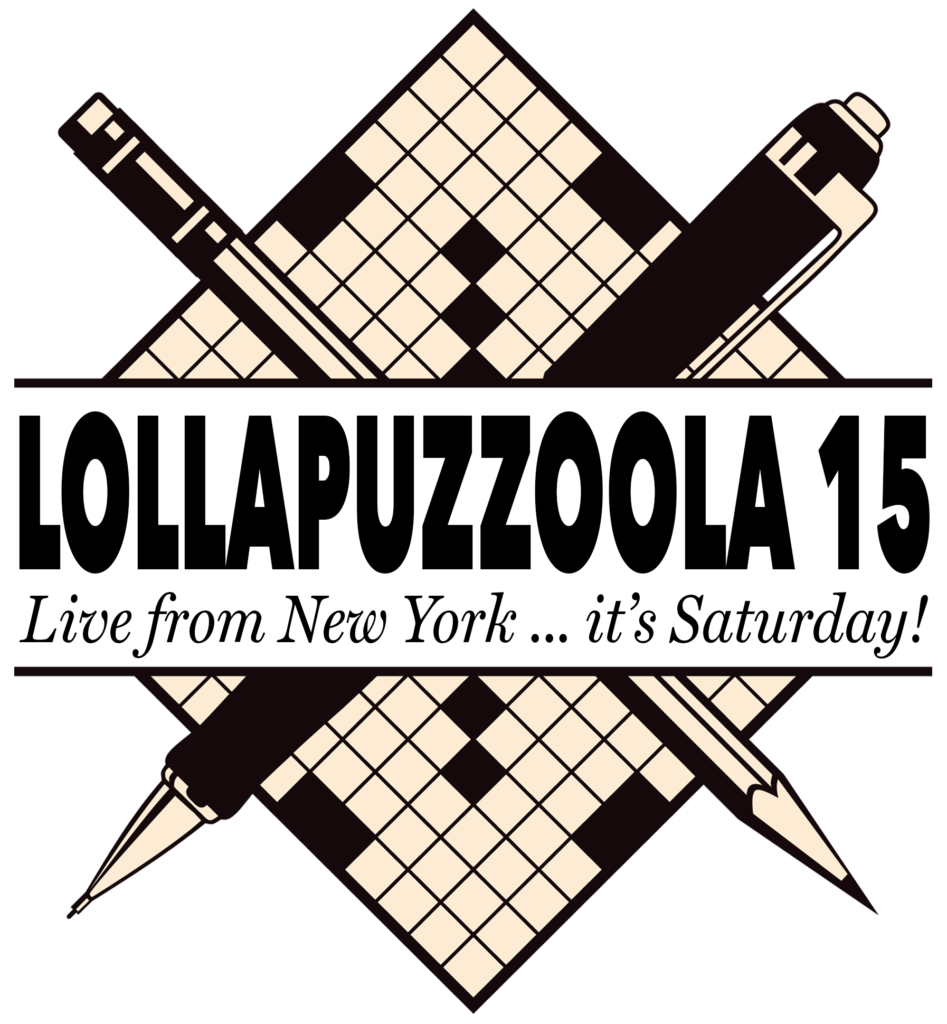 Lollapuzzoola, the greatest summertime crossword tournament ever held on a Saturday in August, is taking place concurrently in New York City and online on Saturday, August 27. This year's extravaganza is hosted by Brian Cimmet, Brooke Husic, and Sid Sivakumar, and features puzzles and games from over a dozen different creators. Visit www.bemoresmarter.com for more information and to purchase tickets.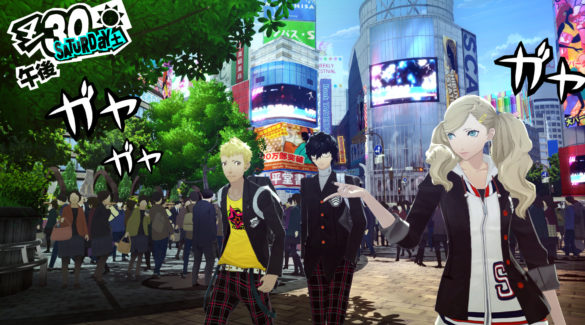 In this October issue of GAMES WORLD OF PUZZLES, you'll find plenty of tricks and […]
Read more
Welcome to the June issue of GAMES WORLD OF PUZZLES! As you may have guessed […]
Read more
The American naturalist Edwin Way Teale once wrote, "The world's favorite season is the spring. […]
Read more
Now that April is here, we can enjoy the longer days and milder weather that […]
Read more