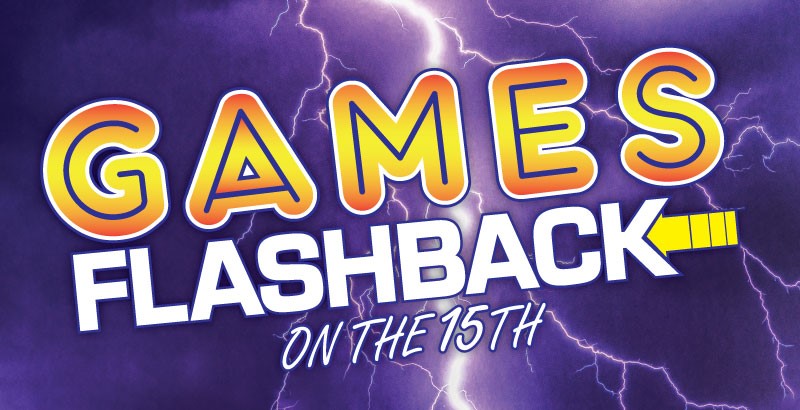 Flashback to 2001
Hey all you long-running GAMES fans! We're back with something we think you'll enjoy. On the 15th of the month, we will be featuring a puzzle previously published going as far back as 1980! You can solve online, but if that's not your thing, we've also provided a printable version.
We hope you enjoy March's puzzle!
Remember, this puzzle was published in 2001, and a lot may have changed since then.
The 'Rents
All kids, at some point, deem their parents a bit cartoonish. But the kids here do have more of a point than most. Match these cartoon parents (1-15) to their offspring (a-o) .
THE PARENTS
1. Bill, Thel
2. Frank, Nancy
3. Roger, Andy
4. Jim, Elly
5. Darryl, Wanda
6. Joe, Marcy
7. Walt, Connie
8. Arlo, Janis
9. Sally, Ted
10. Sonya
11. Hagar, Helga
12. Hi, Lois
13. Ralph, Honeybunch
14. Blondie, Dagwood
15. Henry, Alice
THE KIDS
a. Michael, Elizabeth, and April
b. Alexander and Cookie
c. Zoe, Hammie
d. Thomas, Marylou, and Francis
e. Billy, Dolly, Jeffy, and PJ
f. Sunny and Jojo
g. Dennis
h. Hilary
i. Gene
j. Brad and Luann
k. Honi and Hamlet
l. Peter, Paige, and Jason
m. Norman, Patrick, and Penny
n. Chip, Ditto, Dot, and Trixie
o. Jeremy and Chad
Published in GAMES, March 2001