Description
…From the Editor
The crossword world lost so many notable members in 2015. Though I was acquainted with all of these talented folks, I knew two personally:  Merl Reagle, who passed away in August of 2015 (see our tribute to him by editor Ray Simon in the December 2015 issue) and, most recently, Henry Hook.
Henry and Merl were such different personalities, but here's what they had in common: Both were brilliant constructors with a tinge of that devilish delight. Both were quipsters in life and so quick with a pun or a comeback that it was mind-boggling.
I hadn't been in touch with Henry for quite some time, so although I am told he changed over the years, my memories of him haven't. Reading all of the obituaries, blogs, and Facebook posts about him brought back some fond memories. I first met Henry in the late 1970s, when Doug Heller and I were invited by our friend Will Shortz to join him for an afternoon of puzzling. Will announced that he was going to the train station to pick up a new acquaintance in the world of puzzles. What I recall about that afternoon can best be described as jaw-dropping. Henry put these three proud members of the Fairfield County Puzzlers League to shame, tucking bits of humor in along the way.
As the years went by, Henry Hook became a respected name in the puzzle world, though he also had a reputation as a curmudgeon. But I remember a gentler, sweeter side of Henry. That Henry created a crossword to congratulate me on the birth of my son, Gregory. You can see some of the Henry that I remember in this photo of Henry and Gregory all duded up for the 1985 American Crossword Puzzle Tournament.
The word I have seen used most over the years to describe Henry's work as a puzzle creator is "diabolical." I think he relished that description; he certainly lived up to it. We feature two of Henry's devilish creations on pages 26 and 27 of this issue.
Jan Weiner
Editor in Chief, Games World of Puzzles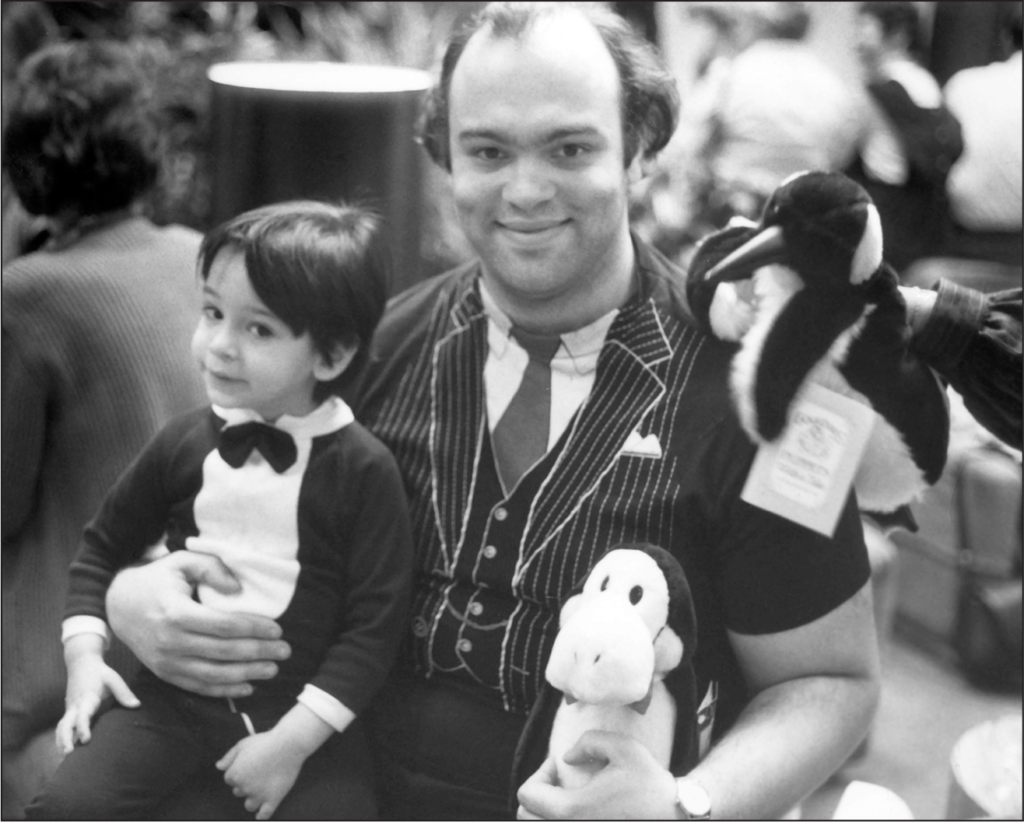 CONTENTS
IN THIS ISSUE
Games Go to School

Exploring the role of games in the classroom

Magic: the Gathering – Arena of the Planeswalkers

And in-depth review of the board game based on the wildly popular TCG

Sole Survivor

A chess puzzle from computer science expert Dennis Shasha
PLUS…
Electronic Game Reviews

Heroes of Normandie, Card Hunter

Traditional Game Reviews

Roll to Control, The Ancient World

Your Word Against Mine: Scrabble Happenings, Puzzles, and Tips

Tools to improve your game

What's Happening

Previews of upcoming events

Wild Cards

A potpourri of amusing little puzzles for your solving pleasure

Contest: Still Role-Playing

Contest Results:

Initial Definitions (from August)

Game On!

Offbeat news, trivia, and more from today's world of games and puzzles
PENCILWISE
500 Rummy
Career Day
Futoshiki
Max Exam
Ring Twice
Target Shooting
…and More!