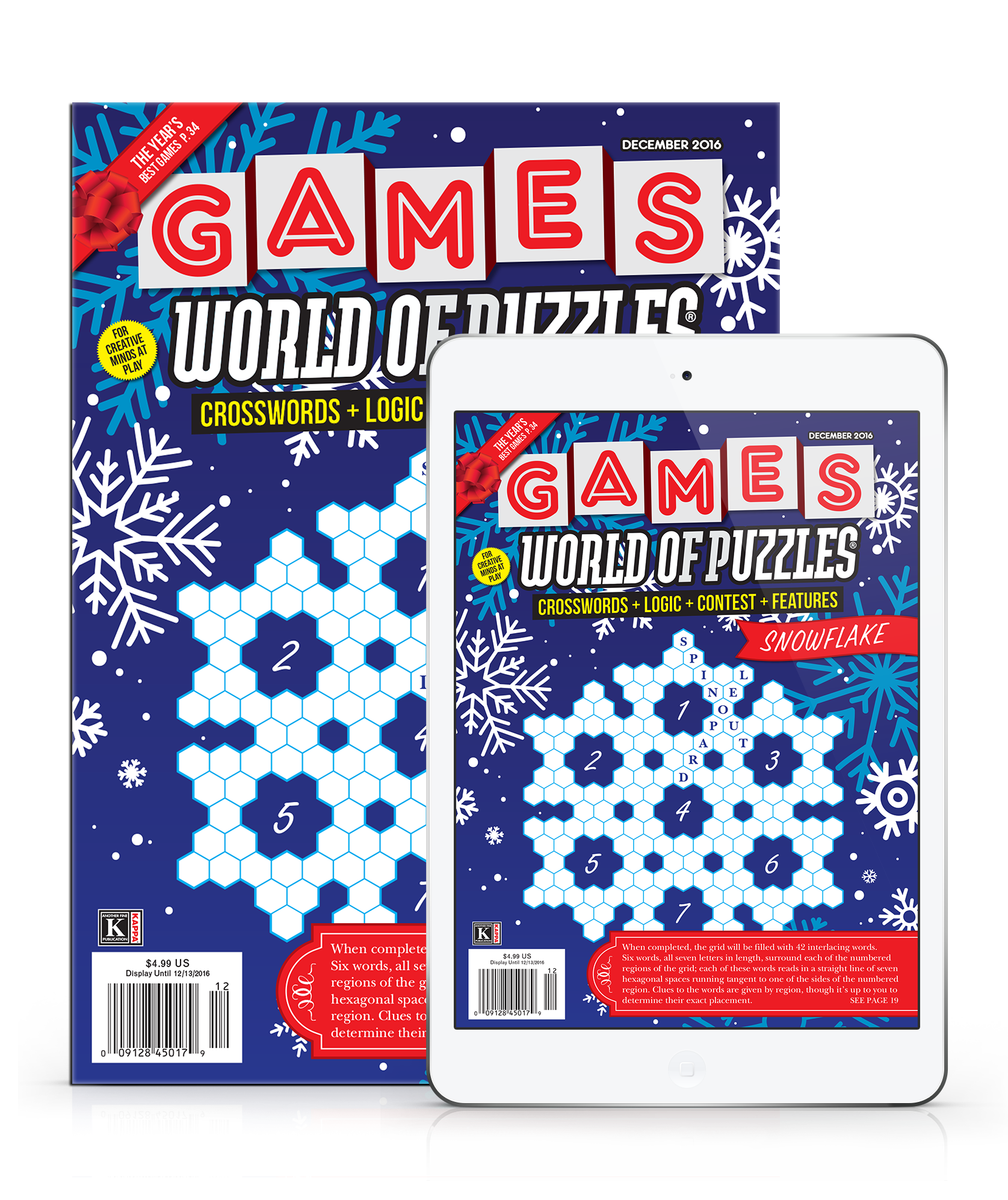 SUBSCRIBE NOW!
Get 9 issues of Games World of Puzzles delivered right to your door for only $43.13. That's a savings of nearly $15 off newsstand price!
Or choose our digital edition - perfect for reading on your tablet or smartphone! The puzzles, while not interactive, are easily printed out. You'll get 9 issues for only $18!
First time Subscriber?
Already a subscriber and want to renew?